Summer Research Initiative
In 2022, The 1856 Project collaborated with the BSOS Summer Research Initiative (SRI) to find rising juniors and seniors to participate in an 8-week research internship that ran from June 6th-July 29th. The chosen SRI scholars worked with UMD Special Collections & University Archives in the historical exploration of the slave economy and how slavery operated in the immediate vicinity of the Maryland Agricultural College (now the University of Maryland) in the first half of the 19th century. The project sought to identify individuals who participated in the slave economy while serving as Maryland Agricultural College (MAC) founders, administrators, and financial investors in order to learn about the enslaver and, more importantly, the lives of those who were enslaved. The goal of this research was to identify and develop narratives surrounding the lives of local enslaved and free African Americans who lived near the MAC, ultimately humanizing these unknown enslaved people and gaining a deeper understanding of the role of slavery in the founding, development, and growth of the University of Maryland.
The SRI students worked as part of a team led by Dr. Barnet Pavão-Zuckerman (Department of Anthropology), Dr. Quincy Mills (Department of  History), Lae'l Hughes-Watkins (University Archivist), and Doug McElrath (Director, Special Collections & University Archives). At the end of the summer, The 1856 Project SRI scholars presented their research at the program's culminating research symposium. The results of their research can be viewed below.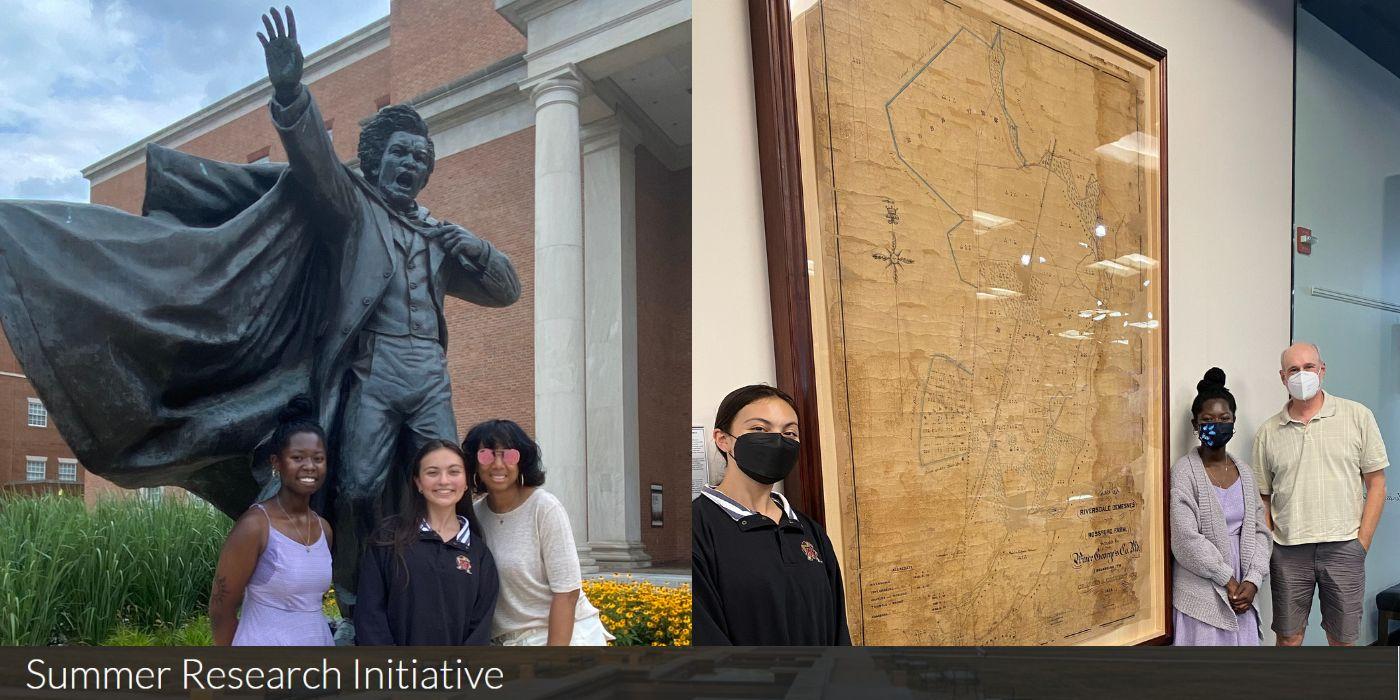 Copyright for SRI scholarship produced by 1856 Fellows:
Enslaved in College Park: The Greenleaf Family's Fight for Freedom and Community
Caylee Song Bergreen, Lae'l Hughes-Watkins, Douglas McElrath
The 1856 Project — BSOS Summer Research Initiative 2022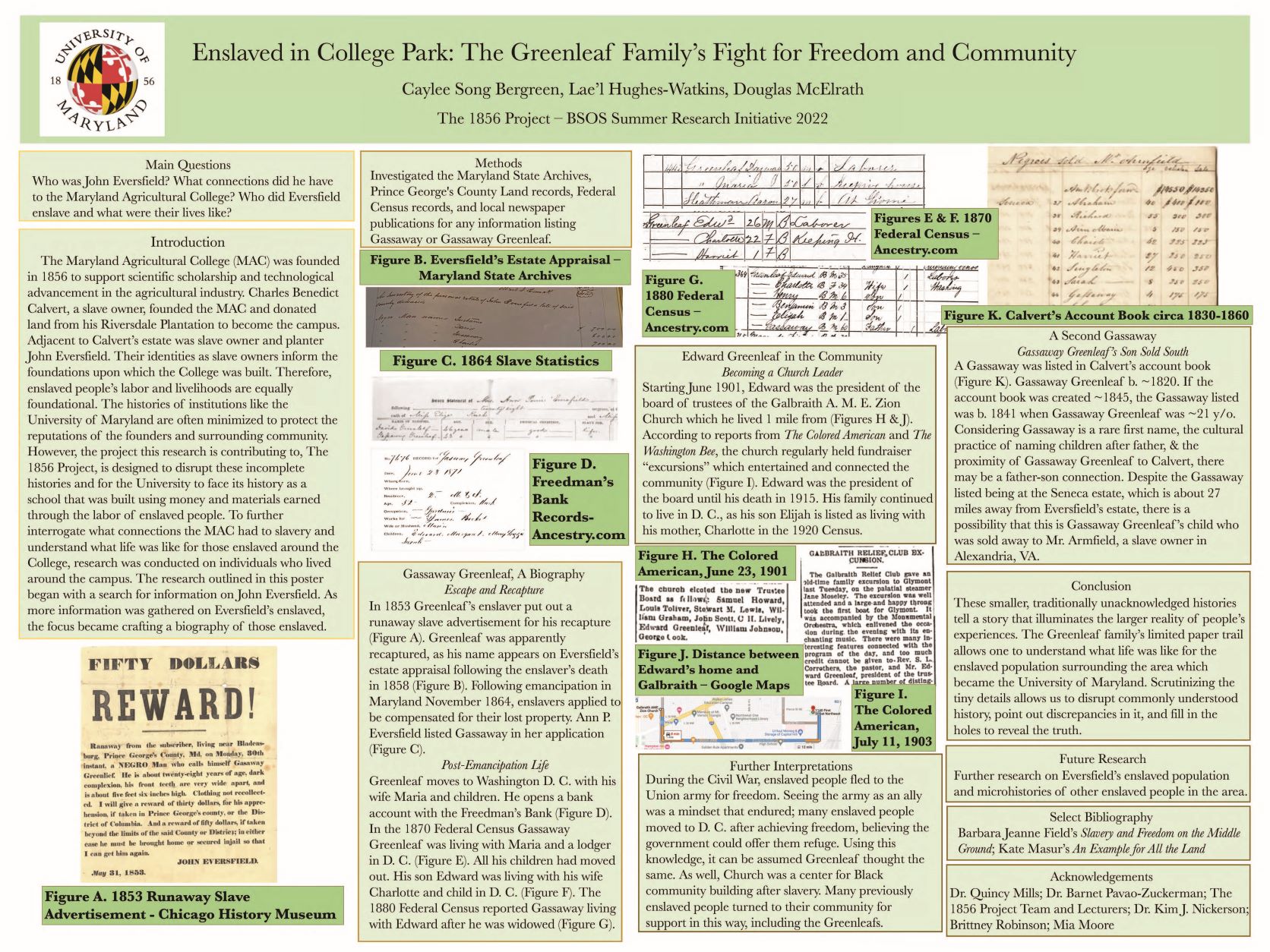 Caylee Song Bergreen (now Caylee Song Larios) is a senior University of Maryland student double majoring in History and Criminology & Criminal Justice with a minor in Asian American Studies. On campus, she is the Co-Vice President of Internal Affairs of the Asian American Student Union and Director of Design for the Multiracial Biracial Student Association. Her experience working on the 1856 Project solidified her plans to pursue a career in history and she plans to apply to history PhD programs this fall. Like her extracurricular activities demonstrate, she hopes to research Asian American history. Specifically, Korean American history.
William Goldsborough, Alexander Keech, and the Maryland Agricultural College
Mia Moore, Lae'l-Hughes-Watkins, Doug McElrath
The 1856 Project — BSOS Summer Research Initiative 2022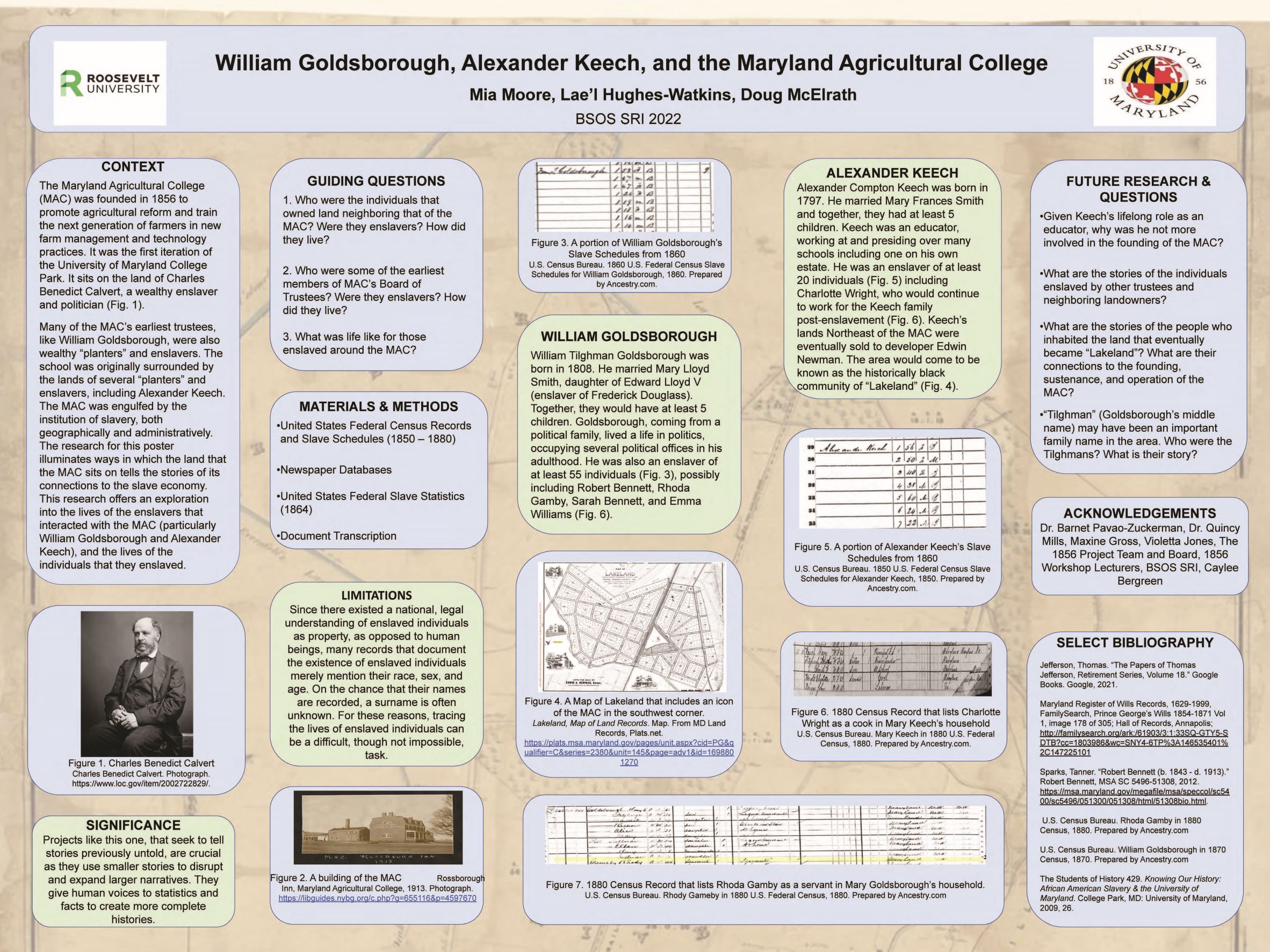 Mia Moore is a student at Roosevelt University where she is a member of the Honors Program, a Ronald E. McNair Scholar, and a Joan Deutsch Herczeg Scholar majoring in History with minors in Social Justice Studies and Sociology. She will be graduating in the fall of 2023 and plans to pursue a PhD in History. In school, she serves as President of Phi Alpha Theta (History Honors Society) and works as a fellow in the Policy Research Collaborative on a project focused on food justice.